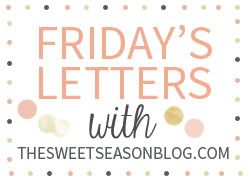 Dear Chris,
It is your birthday weekend! I can not wait to celebrate with you! How lucky I am to have such a wonderful man in my life! We have spent a lot of special days together and I look forward to each one more and more!
One of our first dates...
on our honeymoon...
Dear Patrick,
It has been a crazy week buddy. You are officially on the move, crawling, scooting and spinning! You are spending your first overnight tomorrow with Papa and CiCi, I know you are going to do great but Mommy is a little nervous...
Learned to sit up by yourself
We had to lower the crib
on the move
We also decided you are Mommy's twin
Me at nine months, Patrick at nine months...
Dear Winter and your girlfriend snow,
We all in Connecticut have had enough of you for the year, although I will say the snow was beautiful to look at the morning!
Watching Daddy shovel is so much fun!
Have a wonderful weekend everyone!
xoxo
Katie