Or in other words Patricks first Christmas list. I am trying desperately not to go over board but its so hard not to! I ventured out on Black Friday and searched the internet for coupons and codes and actually ended up with some pretty good deals! So here's what little man will find under the tree come Christmas morning.
The Pottery Barn Kids anywhere chair was my first purchase for Patrick's Christmas. I am hoping he will grow into it and it will get lots of use over the next few years. We had his monogramed with his name and a baseball.
The Fisher Price Laugh and Learn Home I read a ton about online. It got great reviews! Patrick is just starting to get on the move so I think it will be great, and it also is a huge space saver in our condo.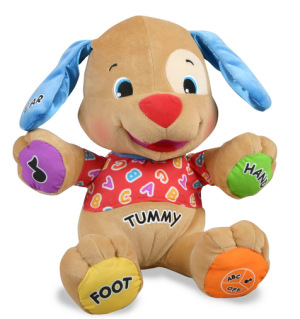 The Laugh and Learn puppy! I knew he would be getting this gift for awhile. We have seen this in use with our niece and it is great! I know he is going to the the songs and all the buttons to play with! He loves interactive toys.
The super hero Little people, for real how cute are these? A must have!
Stocking Stuffers
A few things to add into little mans stocking
The Zubels rock star monkey beyond cute, and it all organic and hand knit! My husband plays guitar so any and all rock star gear is welcome in our home.
The Lamaze fish bowl, Patrick loves Lamaze toys and how great you just throw all the fish back in the bowl to store!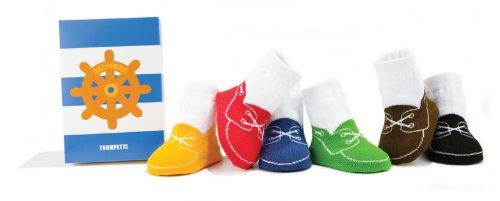 Trumpette Sock, oh so cute and let's be honest they are the only socks that stay on my child's feet. I love these boat shoe versions!
So little man might have gotten a little spoiled this year but we are having so much fun with him it seems so worth it! and then we have the grandparents, aunt and uncles gifts...might be investing in a toy chest.