The Christmas season always gets me thinking of things that remind me of Christmas as a kid. Here are some things that remind me of my childhood Christmases.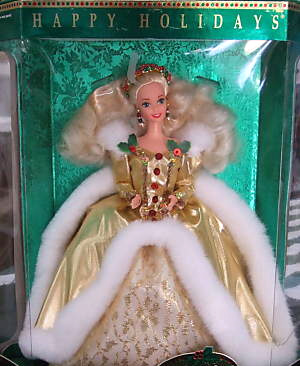 The Holiday Barbie
My sister and I got one every year, kind of wish I had kept them in the package!
The Radio City Christmas Spectacular
We went to see this show every year with my Dad's side of the family. I can't wait to bring Patrick to see the show!
Pop Star Christmas Albums
I have to admit I still rock this in my car now! never gets old!
The Nutcracker
I have always had the dream of having a Mother Daughter date to the Nutcracker, we'll see what the future holds or it might be a Mother Son date!
The Very Merry Christmas Parade
We watched the parade every Christmas morning and I still do to this day
Christmas Villages
My mom loved setting up and having our Christmas village and seeing them always makes me think of her. I am very lucky to have some of my Mom's village displayed in our home. I hope to add to it in the next few years.
It is so fun to think about all the happy memories I have from my childhood. I hope I can create so many for Patrick in the years to come!